We can provide you with the payment solutions your business needs.
Our payment terminals are adapted to each use case
whether for mobile or fixed point-of-sales.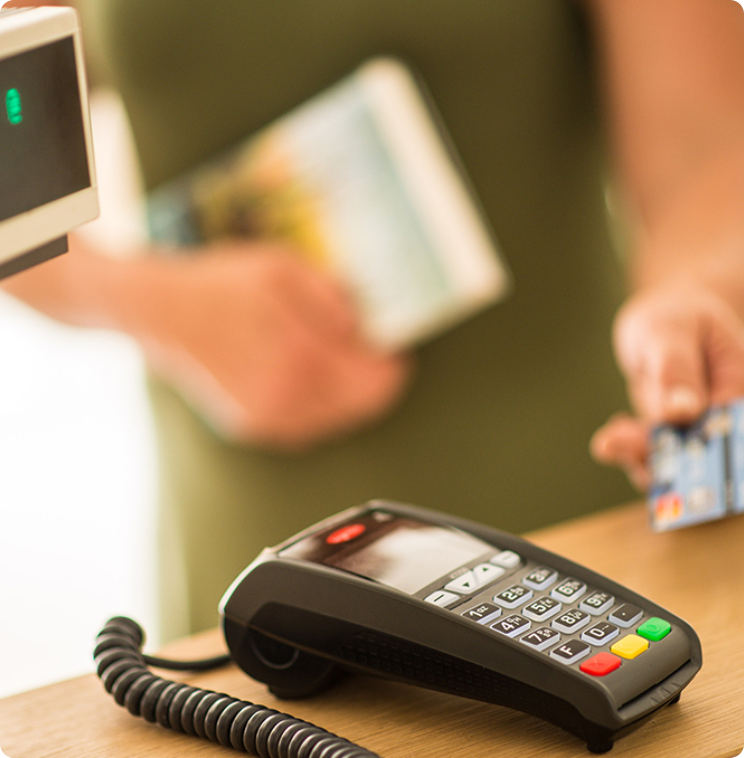 Fixed point of sale payment terminal"
A reliable and high-performing payment solution for fixed point of sale terminals
We offer you reliable payment terminals that support MSR (magnetic stripe), EMV (chip) and NFC (contactless) payments.
These devices are connected via Ethernet or USB connection.
Our terminals ensure secure data and application management, and enable highly secure electronic transactions. They are smart terminals that comply with the latest regulatory requirements for payments.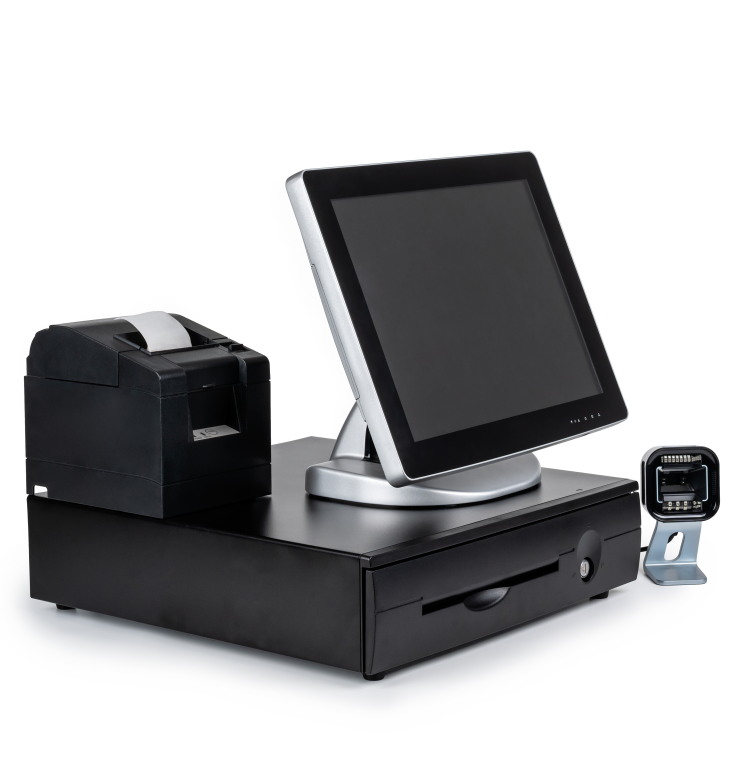 All the necessary equipment for your point of sale
We are also able to provide you with all other necessary equipment for the efficient implementation of your point of sale: touch screen, cash drawer, receipt printer.
Tell us about your need and our team will propose an adapted solution, always with a concern for quality at the best price.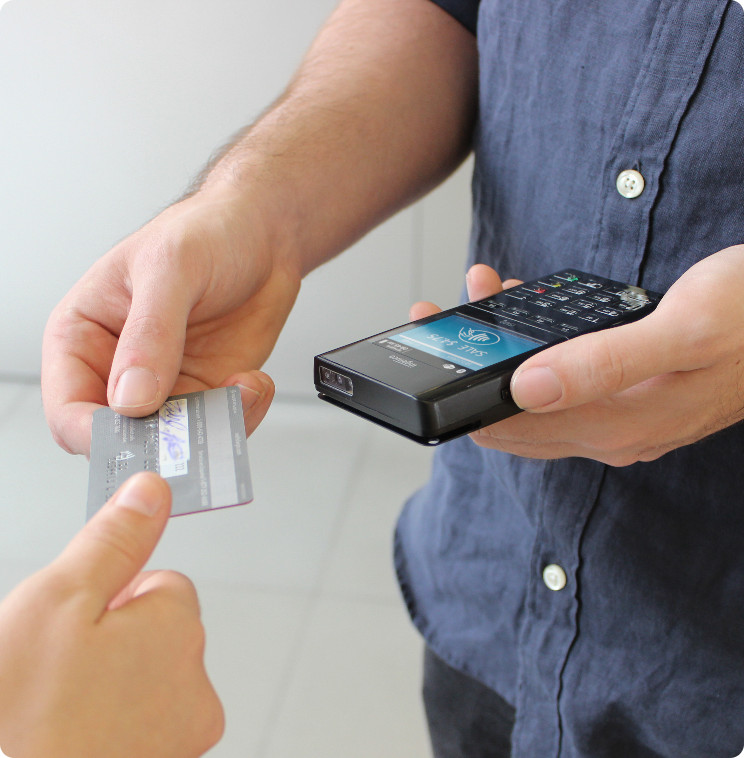 Mobile point of sale payment terminal
We offer mobile payment terminals, allowing you to process customer payments anywhere, in a department store, restaurant or outside such as on a train or plane.
These terminals can be paired with a smartphone or tablet to create an efficient mobile point of sale while being secured by SSL connection.
It is always an advantage to be able to complete the purchase without having to use a fixed point of sale when the customer can pay by card, it also constitutes a "queue boosting" solution which can provide a boost to the traditional point of sale for peak periods.